Liv coast
Pizā guest house is situated on the Liv coast in Northern Kurzeme, which is an approximately 60 km long stretch of territory historically consisting of 12 Liv villages from Lūžņa till Melnsils. From 1991 to 2003 the Liv Cultural heritage existed here under special State protection and the revival programme of Liv culture.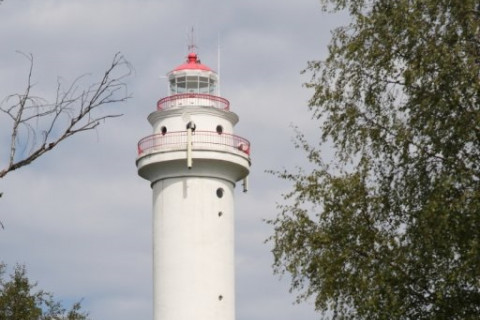 Liv villages
Liv villages
---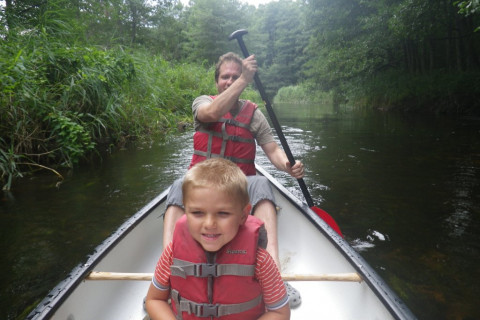 River Irbe
The River Irbe is loved by people who like water tourism. The flow of the river is peaceful, there are no real falls and rapids. The river begins from the rivers which flow in Ziemeļkursa highland – the Rinda and Stende; a popular place to start the boating trip is Rinda Bridge. The river flows through untouched nature and is away from civilisation, and therefore it is a perfect place to relax. The Irbe is wide and it has many amazing swimming spots, white dunes and beaches. The place where the Irbe meets the sea is very beautiful and a nice territory has also been created for staying in tents and having picnics. There is a pick up and drop off point on the River Irbe just 1 km away from Pizā Guest house & Campsite. Please contact Pizā guest house to organise the boat trip.
---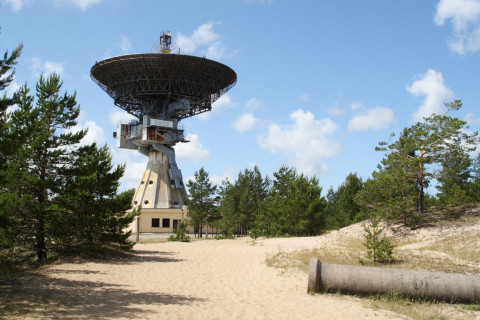 Irbene
Irbene and Irbene radiotelescope are located about 5 km from Pizā Guest house & Campsite. During Soviet times this military city was called Zvaigznīte (Little star), it was a very secretive object, and unauthorised persons were not allowed to enter – this is where the radio and telephone conversations of NATO countries were being listened to. In 1994 the Russian army left this place. Now Irbene radio telescope is maintained by Ventspils International Radio astronomy centre http://www.virac.eu/, which is carrying out different scientific research. Call Pizā guest house to arrange for an excursion.
---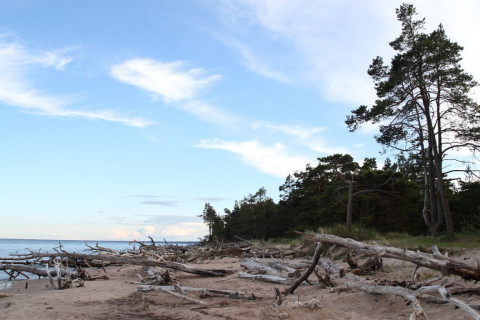 Kolka Cape
Kolka Cape is a unique place, where the open sea meets Riga Bay. We definitely suggest visiting this place during your stay at Pizā guest house. During a storm you can see how the waves clash and cross over, and high in the sky seagulls are screaming. Some brave people travel to Kolka lighthouse by sea kayak. Here you can purchase some souvenirs, drink a cup of coffee or walk along the forest trails.
During the spring migration, more than 60,000 birds cross the cape each hour. Call Pizā guest house to arrange a bird watching and nature guide
---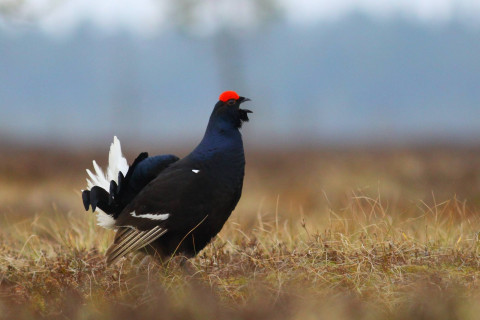 Slītere National park
Slītere National Park (established in 2000) is known, with good reason, as an open-air museum, which shows the historical development of the Baltic Sea. Nowadays evidence of geological events is seen in the Blue Hills of Slītere, which stand 20 to 30 metres high above what was once the shore of the Baltic lake of ice 10,000 years ago. The Stiebri hills were formed 8,000 or 9,000 years ago, while the Littorina Sea formed Europe's largest set of dune ramparts and damp hollows between those ramparts. This occurred between 4,000 and 7,000 years ago. The gentle climate of Northern Kurzeme is the reason why so many rare plants are found in the park – some 860 in all including Common Yew (Taxus baccata) and Baltic Ivy (Hedera helix var. baltica). Of certain value in the preservation of these treasures was the Soviet military machine, which has left behind army bases and other military objects in the area. The presence of the military meant that the area of what is now Slītere National Park remained largely undisturbed for 50 years. Along the shore of the Baltic Sea is the so-called Livonian coast, which stretches from Kolka to Sīkrags and Ovīši. Fishing villages and other cultural objects established by the world's smallest ethnic minority, the Livonians, can be found here. Tourists will enjoy four interesting nature trails, cycling routes, viewing towers, etc. The visitors centre is located at Slītere lighthouse. Administration of the National park organises environmental education events on a regular basis, which are open to everyone.
---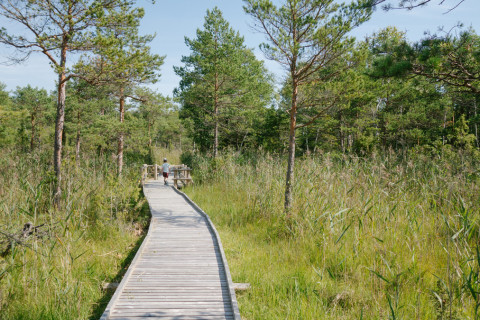 Slītere nature trail
Slītere National Park (once known as Slītere Nature Reserve) was established in 2000, and it is known, with good reason, as the Latvian museum of open-air geology. Several nature trails and cycle trails have been established to help tourists discover the unique world of flora and fauna in Northern Kurzeme. Slītere nature trail is one of the most popular tourist destinations in the Talsi District today. The long steps take you down to the shadowy foot of the so-called blue hills cliff. Then the route passes through the forests of Slītere - forests which have not been touched by human hand for a long, long time. There are footbridges in the more swampy areas to make walking easier. It is worth spending at least two days at the national park, because there are also other nature trails and points of interest.

Points of interest
Slītere lighthouse: The lighthouse was constructed in 1849, and from its top you can scan the Slītere forests. When the weather is very clear, you can even see Estonia's Saaremaa Island across the Irbe narrows. An exhibition of photographs which are devoted to Latvia's lighthouses can be seen at Slītere lighthouse.
The shore of the Baltic ice sea: Around 10,000 years ago, this is where the Baltic ice sea was found. The water pushed up a shoreline that is as much as 20 metres high in places. 10 km long, these are known as the blue hills of Slītere.
(Text: www.celotajs.lv)
---
Ovīši lighthouse
This is the oldest functioning lighthouse in Latvia.